Back
Prolong the summer fun with Instant Grill

Already missing the bright summer days? Bring back the scent of a barbecue with friends by discovering Instant Grill, a summer exclusive game from La Française des Jeux launched at the end of July 2023. Part of the Illiko® instant range of scratch cards, this game has a mouth-watering design that exemplifies seasonal animations, leaving players hungry for more.
A game that combines the best ingredients for success
Despite its simplicity, this game is worth exploring for three reasons:

• Firstly, just like the game Golden Menu, it leverages a popular theme that recreates a convivial summer day indulging on a barbecue with friends. This familiarity echoes players' real life habits and increases their engagement.
• Secondly, the game is contextualized for a specific season which adds dynamism to the overall online gaming experience. In fact, seasonal animations encourage players to return frequently on web portals to explore the latest themes.
• Last but not least, the game is available both in-store as a physical scratch card and online, providing players with a seamless experience across all lottery touchpoints and allowing for greater player reach.
A two-folds mechanics for a suspenseful gaming experience
• First game – What's hiding under the barbecue grill?
Players are invited to scratch sausages and vegetables to reveal the symbols hidden underneath the grill. The symbols recall the staples and fragrances of summer such as watermelon, shorts, sunglasses, and more. Some of them act as flame-retardant, twisting the game's revelations.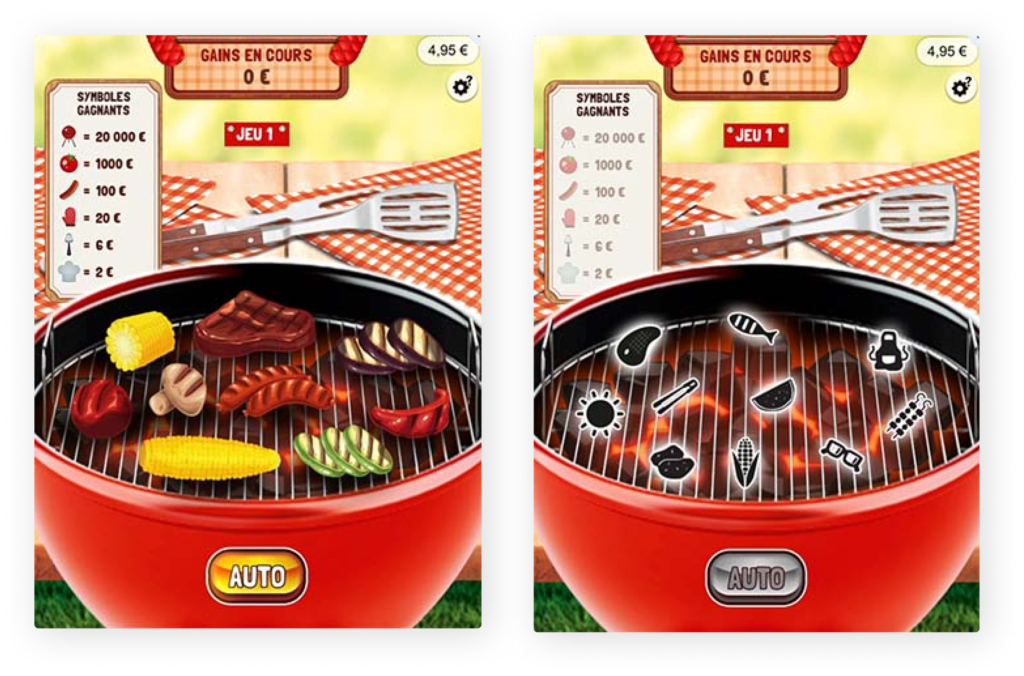 • Second game – What's the winning seasoning?
To tickle the players' taste buds a little longer, the game offers a second part. Mayonnaise, ketchup, mustard or barbecue, … Players must reveal the winning sauce to earn the corresponding prize. With both games, players can attempt to win up to €20,000 staking €2.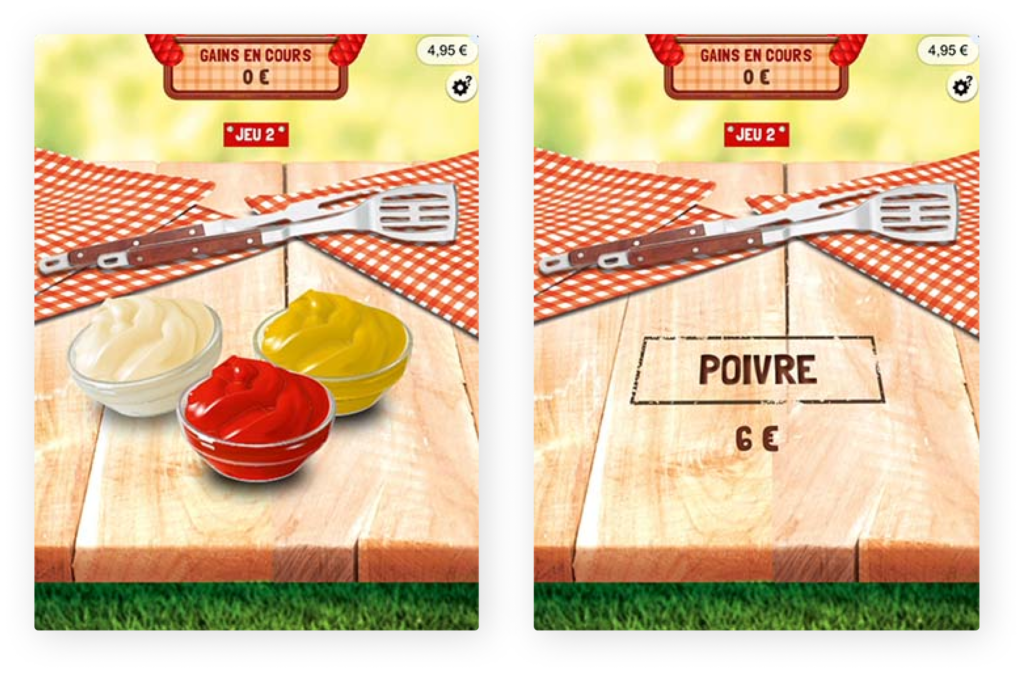 With its familiar theme contextualized for summer, Instant Grill has all the ingredients to fuel players' winning appetite.
Willing to offer seasonal animations to your audience? Contact us
Read more news
Global Lottery Industry Leaders Partner on Innovative iDecide Games Where Players Can Decide to Stake Physical Game Winnings in Digital Game Play ATLANTA – October 12, 2022 – Scientific Games and Groupe FDJ, the operator of France's national lottery La Franϛaise des Jeux, unveiled iDecide, a revolutionary lottery game enhancement that gives instant scratch card...
Creating disruption in the online gaming world does not always require inventing novel gameplays and features to enhance players' experiences. Adding a modern twist to a classic game like Bingo can be an equally effective way to innovate and attract players. In fact, using existing game concepts can guarantee high engagement upon release since players...
Ready for a change?
Contact us to envision the future together with our experts advisors