About FDJ Gaming Solutions
We power lotteries in the digital age with new products and usages
Our mission
We are the innovation, technology and services hub of the Group FDJ. Our mission is to provide responsive, high-performing services to lotteries and tier-1 operators worlwide.
Based in Paris and London, our team of engineers invents the future of gaming through innovative products and turnkey solutions designed to upgrade your gaming standards.
We ground ourserlves in our Group's corporate values focused on innovation, entertainment, integrity, and ethics, based on 40 years of a world recognized expertise.
FDJ Group is the #4th lottery worldwide and #2 in Europe*
0 %
growth per year in the last 6 years
*in terms of Gross Gaming Revenues (GGR)
We operate worldwide
🇨🇦 Canada
🇸🇪 Sweden
🇬🇧 UK
🇫🇷 France
🇿🇦 South Africa
A team of passionate experts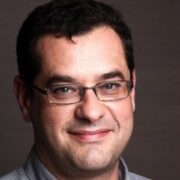 Xavier Etienne
CEO of FDJ Gaming Solutions Holding and Executive Vice President Technology and International of Group FDJ
Xavier Etienne is with FDJ Group since 1994. He was appointed as Technical Director of SciGames France, a JV created in 1998 between Scientific Games International and FDJ to develop lottery POS solutions. He became MD in 2001 and kept this role when FDJ took full control of SciGames France which was renamed Lotsys. He diversified the company, launched the digital activity and developed an international strategy. From 2010 to 2013, he was CEO of LB Poker, a JV between FDJ and Lucien Barriere groups operating online poker in France. Xavier is now Executive VP in charge of Technology and International within FDJ Group as well as Chairman of FDJ Gaming Solutions, the holding on top of FDJ Gaming Solutions France, Sporting Group and other international participations.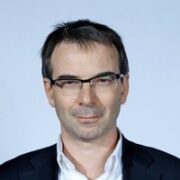 Pascal Blyau
CEO of FDJ Gaming Solutions and Group VP B2B
Pascal Blyau has acquired an extensive experience in the lottery and sports betting industries. In FDJ Group since 2002 he held technical leading roles and has been at the heart of FDJ's international strategic cooperation projects, MD until 2014 of LVS, a sports betting software house acquired by FDJ in 2010 and he is currently both our Group VP B2B and CEO of FDJ Gaming Solutions France, which develop strategic technologies for FDJ domestic and B2B activities. Pascal combines a solid background in computer sciences with a passion for gaming, a strong leadership and a talent for business development on which FDJ Group relies to develop its international strategy.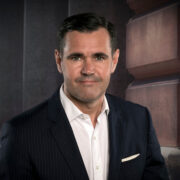 Andy Wright
CEO of Sporting Group
Andy Wright has over 20 years of experience in senior leadership roles across multiple jurisdictions within the gambling sector, having previously worked for Tabcorp's wagering arm in Australia, and with Ladbrokes' executive leadership team as Group Trading Director. Andy Wright has a unique blend of skills in many relevant areas for Sporting Group and FDJ Group. Along with his operational capabilities and recognized leadership, he is the perfect fit for FDJ Gaming Solutions to further enhance the execution of the Group B2B Sports Betting strategy.
Our latest news
Global Lottery Industry Leaders Partner on Innovative iDecide Games Where Players Can Decide to Stake Physical Game Winnings in Digital Game Play ATLANTA – October 12, 2022 – Scientific Games and Groupe FDJ, the operator of France's national lottery La Franϛaise des Jeux, unveiled iDecide, a revolutionary lottery game enhancement that gives instant scratch card...
Creating disruption in the online gaming world does not always require inventing novel gameplays and features to enhance players' experiences. Adding a modern twist to a classic game like Bingo can be an equally effective way to innovate and attract players. In fact, using existing game concepts can guarantee high engagement upon release since players...