Back
Simple recipes for success: discover Golden Menu

Golden Menu is one of the best selling item on the Française des Jeux Illiko eInstant menu. With its fun casual theme and straightforward logic, it delights the tastebuds of a wide array of players. Let's deep dive into the specificities of this game that leave players hungry for more.
Mixing traditional mechanics with a mouthwatering theme
Menu en Or is a simple game at first glance: players have 5 attempts to find 3 identical symbols that are aligned horizontally, vertically or diagonally. Each symbol has an associated prize and players can choose to reveal them manually or automatically. But what makes this game highly engaging is the use of players' fast foods favorites as symbols such as fries, tacos, churros, pizzas… and even French culinary traditions like frogs, snails and croissants! This game is hence also a great candidate for localization.

Additional elements to spice things up
The pinch of salt to the classic symbol-matching mechanic is the use of cuisine-related symbols that trigger events within the main game:
– The bell symbol lets players win a special prize
– Ketchup reshuffles the symbols on the grid and Mayonnaise multiplies the winnings of the current round being played
– Kitchen knives, if found three times, gives players an extra chance to win
– The chef's hat gives players €1000 in one go
– The menu symbol grants players access to the bonus stage

Bonus Game: what's cooking?
Players have 5 more attempts to win this extra game. At the beginning of each round, a three-course menu with a specific prize is given out. If a player collects all 3 of the dishes that make up that menu during the round they are playing, they win the associated prize. They can accumulate their winnings throughout the game which ends when there are no more attempts left.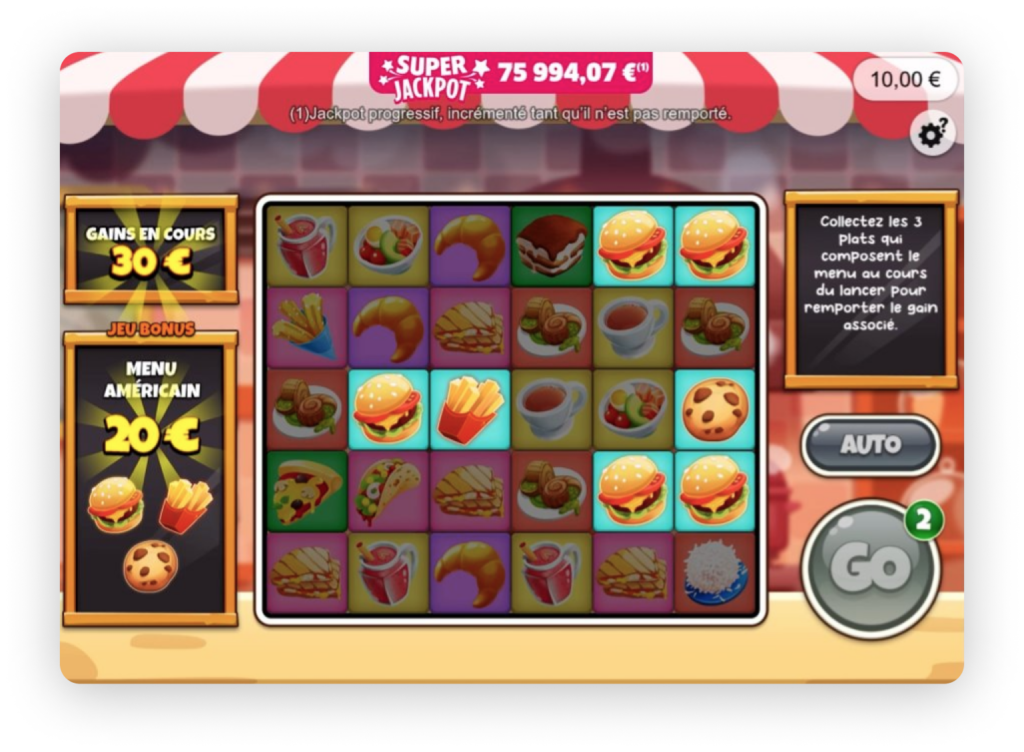 In short, Golden Menu is a great blueprint for future game developments as it succeeds in revisiting a traditional game mechanic with an exciting familiar universe seasoned with stimulating elements.
Interested in expanding your portfolio with exciting interactive games? Contact us
Read more news
Global Lottery Industry Leaders Partner on Innovative iDecide Games Where Players Can Decide to Stake Physical Game Winnings in Digital Game Play ATLANTA – October 12, 2022 – Scientific Games and Groupe FDJ, the operator of France's national lottery La Franϛaise des Jeux, unveiled iDecide, a revolutionary lottery game enhancement that gives instant scratch card...
Creating disruption in the online gaming world does not always require inventing novel gameplays and features to enhance players' experiences. Adding a modern twist to a classic game like Bingo can be an equally effective way to innovate and attract players. In fact, using existing game concepts can guarantee high engagement upon release since players...
Ready for a change?
Contact us to envision the future together with our experts advisors