Back
Why high grade gaming content is crucial to retain players: example of Sushi Master

When it comes to attracting new pools of players, high stakes are essential yet they do not suffice to make a game thrive on the long-run. To boost players' return, it appears that engaging gameplays together with top-notch content quality is what is really contributing to creating mouth-watering gaming experiences. Sushi Master (in French, Chef Maki), the e-Instant game launched by FDJ on January 9th 2023 with the contribution of its third party supplier SidePlay Studio, is once again a prime demonstration of this savory effect that leaves players drooling for more!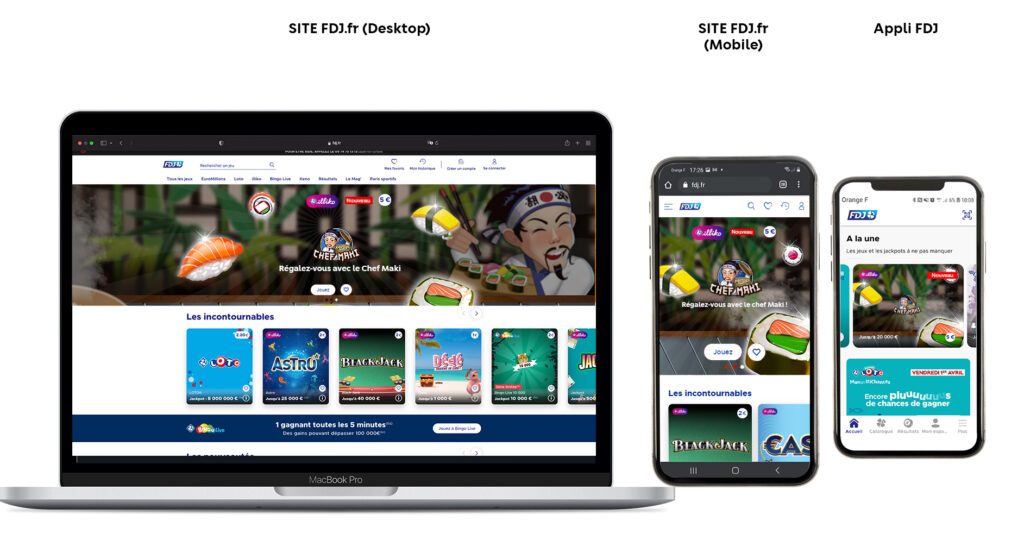 Besides a top prize of €20,000 for a €2 stake, this matrix game strength lies in its ability to couple the universal theme of Japanese cuisine with a refined scenario supported by original visuals & sound effects. Immersed in a vibrant restaurant setting, players are asked to choose 6 sizzling baskets out of 9 from the sushi master with the hope that the meals they contain will match. Each symbol match is gradually emptying the grid, and if a row or a column is cleared, players earn the associated prize. The variety of symbols uncovered and the dynamism of the match revelation graphics highly contribute to keep players engaged in this specific world.

But that's not all. Players also enjoy a wasabi bonus collector! For 3 wasabi symbols uncovered, a bonus game is unlocked. And once again, the bonus gameplay is very refined with many choices to reinforce players' fictive sense of control over the game outcome, making them feel like they are their own sushi masters! They progress through different stages during which they have to choose between 3 bell glasses that could contain maki rolls. The restricted number of bell glasses is also an alluring element for players as it corresponds to high probabilities of winning a bonus (30%). If rolls are found, players move up a level on the bonus ladder. At some point, if they reveal an "add" symbol, the bonus game ends and they win the prize displayed on the ladder. Winnings are cumulative over the entire game, bon appétit!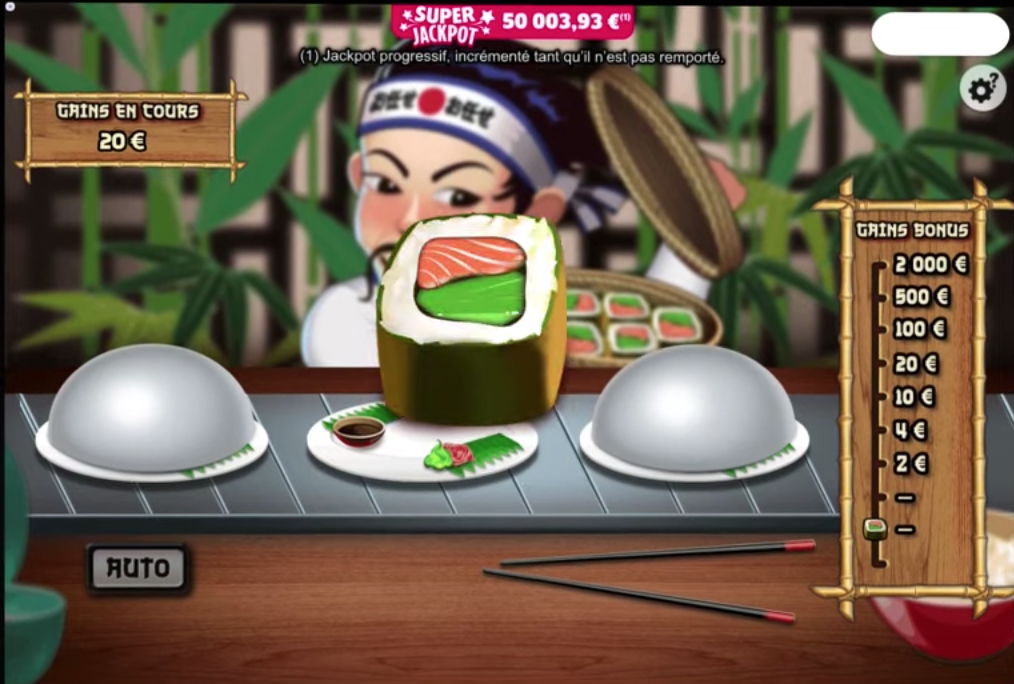 With a RTP profile of 71% and 23 different prizes, Sushi Master is definitely a yummy pick, addressing players' expectations for both high caliber content and enticing top prizes. After only one week of existence, FDJ can proudly say that this game has been over performing in terms of stakes collected and players' recruitment level. These results underline once more the necessity to invest into top-notch game content rather than only raising the stakes to delight players' tastebuds in a durable manner.
Do you wish to expand your games portfolio with the most engaging games?
Contact us
Read more news
Global Lottery Industry Leaders Partner on Innovative iDecide Games Where Players Can Decide to Stake Physical Game Winnings in Digital Game Play ATLANTA – October 12, 2022 – Scientific Games and Groupe FDJ, the operator of France's national lottery La Franϛaise des Jeux, unveiled iDecide, a revolutionary lottery game enhancement that gives instant scratch card...
Already missing the bright summer days? Bring back the scent of a barbecue with friends by discovering Instant Grill, a summer exclusive game from La Française des Jeux launched at the end of July 2023. Part of the Illiko® instant range of scratch cards, this game has a mouth-watering design that exemplifies seasonal animations, leaving...
Ready for a change?
Contact us to envision the future together with our experts advisors