Back
Discover Star Booster, at the crossroads of all game types

Inspired by the popular Illiko® Cash game, Star Booster is the latest game in La Française des Jeux's online exclusive range. Its uniqueness lies in its ability to combine the strengths of different types of lottery mechanics. Let's explore what these are below:
The power of numbers from draw games
Star Booster uses the appeal of numbers from draw-based games, which are popular among a wide range of players. The difference is that in Star Booster, players don't pick their lucky numbers: they are assigned 5 at the beginning of the game.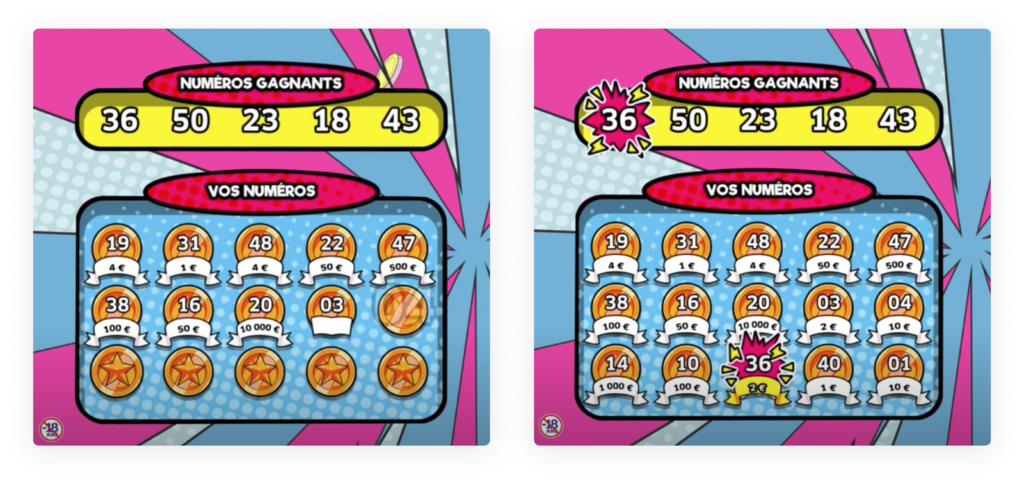 The accessible pricing and animations from scratch-offs
In Star Booster, players can play for as little as €1 and win up to €10,000. When they enter the game, a line of 5 lucky numbers is unveiled. Then, they must reveal the 15 numbers of the draw, one at a time, just as if they were scratching them off. If the numbers match, they win! Players can also opt for the "Auto" mode to speed up the gaming experience.
The gimmicks of instant games
What truly sets Start Booster apart is the multiplier that players can select at the beginning of the game. By deciding whether or not to boost their luck, players are given a sense of control over the outcome of the game. When the multiplier is selected, if players win, they can shake a star to determine whether their prize will be multiplied by 1.5, 2 or 3. If their lucky star shines bright that day, they win up to €30,000!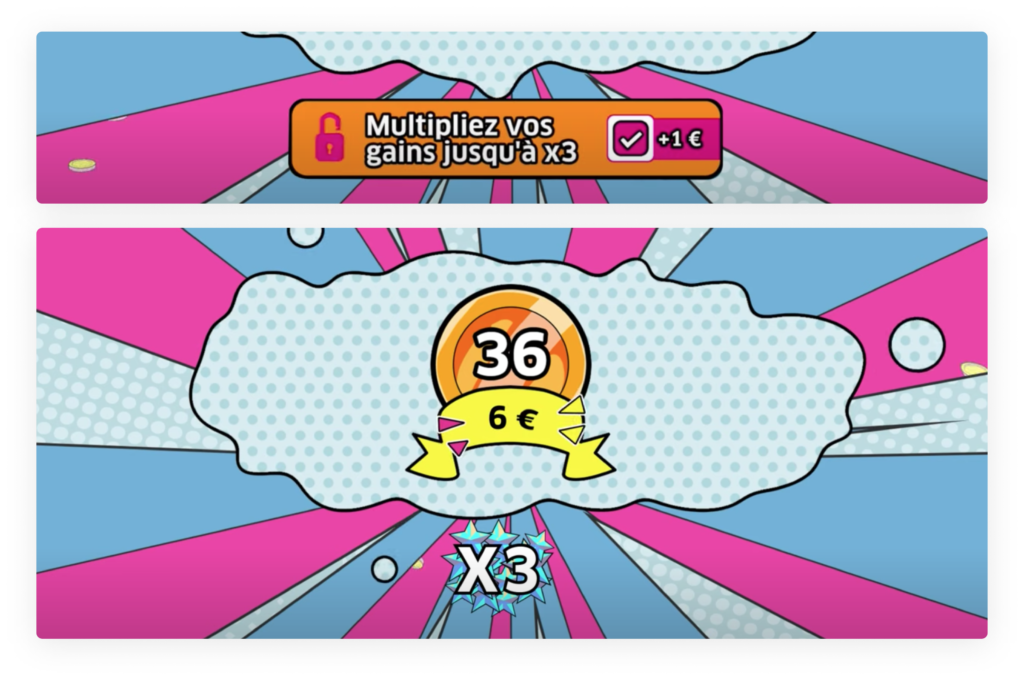 Another special feature of this new game is that it is eligible for the Super Jackpot. In other words, by playing Star Booster, players automatically participate in the Super Jackpot draw that takes place above all other games.
With its bubbly atmosphere and its ability to mix the best assets from various kinds of lottery games, Star Booster definitely stands out and puts stars in players' eyes.
Add this game to your portfolio, contact us
Read more news
Global Lottery Industry Leaders Partner on Innovative iDecide Games Where Players Can Decide to Stake Physical Game Winnings in Digital Game Play ATLANTA – October 12, 2022 – Scientific Games and Groupe FDJ, the operator of France's national lottery La Franϛaise des Jeux, unveiled iDecide, a revolutionary lottery game enhancement that gives instant scratch card...
Already missing the bright summer days? Bring back the scent of a barbecue with friends by discovering Instant Grill, a summer exclusive game from La Française des Jeux launched at the end of July 2023. Part of the Illiko® instant range of scratch cards, this game has a mouth-watering design that exemplifies seasonal animations, leaving...
Ready for a change?
Contact us to envision the future together with our experts advisors