Back
One Night Wheel, multiple gaming dimensions

In the ever-evolving landscape of online gaming, the latest addition to FDJ's Illiko® instant games category has succeeded in capturing the attention of players. Developed by LEIA (Lotteries Entertainment Innovation Alliance – https://www.leia.no/ ) and based on a popular lottery concept, Night Wheel manages to keep players hooked with its elaborate gameplay. Let's dive into the secrets that make this game stand out from the crowd.
One wheel, multiple decisions to make
The first element that sets Night Wheel apart is that it gives players the opportunity to choose their initial stake as well as winning combination. To start playing, they must select whether to bet €1, €2, or €3. They must then pick a lucky charm, lucky number, and lucky color from a wide variety of symbols that will accompany them throughout the experience. This gives players a sense of control over the outcome of the game and enchants the ones who believe in superstition. Players can then choose when they are ready to spin the wheel.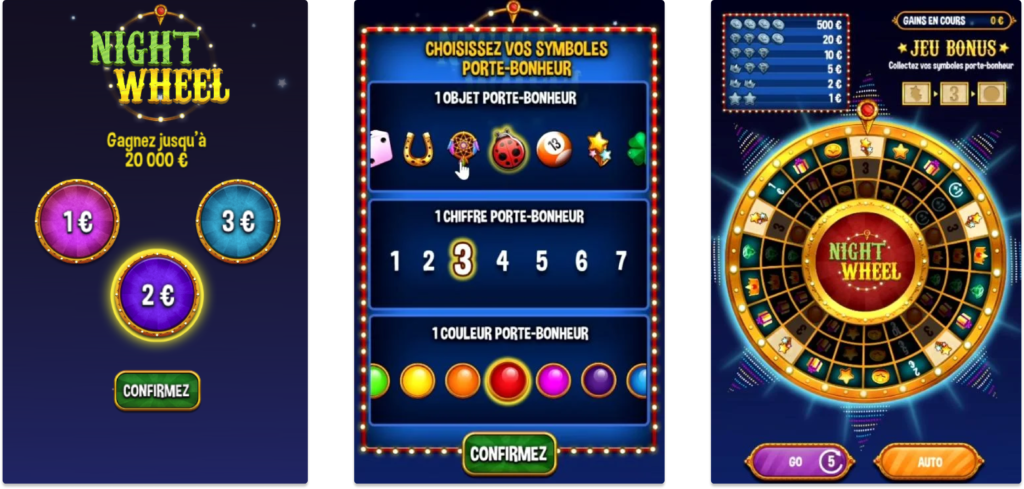 One wheel, multiple outcomes to expect
Spinning the wheel can result in different outcomes: instant wins, additional spins, gift boxes, or symbols to collect. This adds a layer of complexity and excitement to the game. In fact, with endless combinations to create and mysterious consequences, players feel as if the game can go on forever!
One wheel, multiple rounds to unlock
Last but not least, what sets Night Wheel apart is its progressive gameplay. Players can unlock the different segments of the wheel with their winning combination. Each segment represents a different stake with unique odds and rewards. This gradual style of play keeps players on their toes and is particularly popular with millennials who are used to progressing step by step in video games. In addition, as the wheel spins, players have the chance to unlock an exciting bonus round which is always a winner. The prize is then added to the one reaped throughout the game.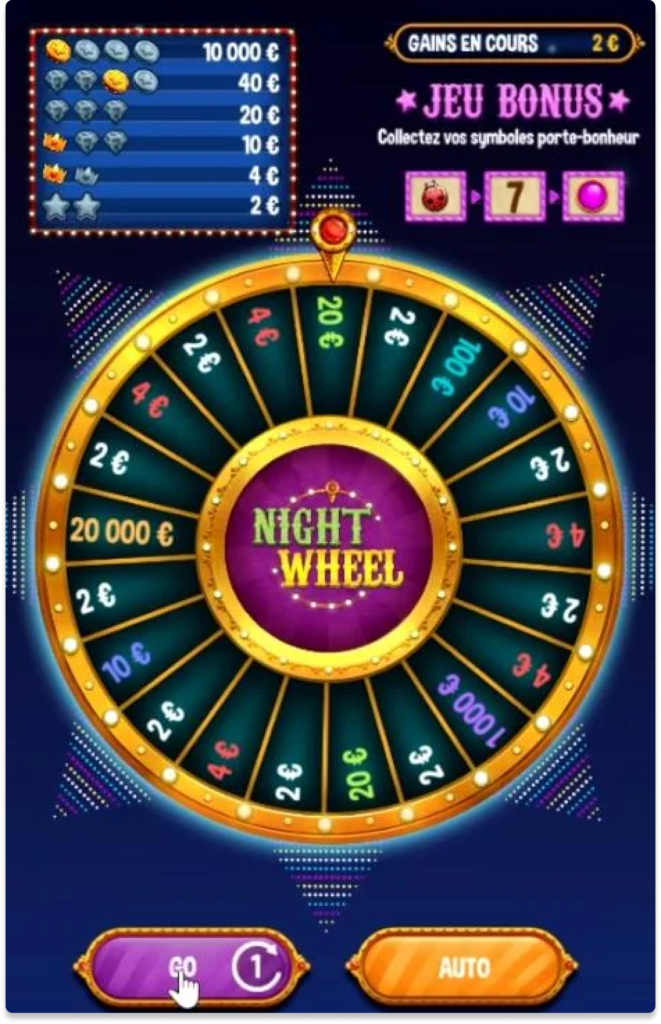 Night Wheel hence embodies the next generation of online wheel spinning games. With its multiple stakes, rounds and outcomes, it has succeeded in turning a very simple play style into an enigmatic and immersive experience full of twists and winning turns!
Contact us to add progressive games to your iLottery portfolio
Read more news
Global Lottery Industry Leaders Partner on Innovative iDecide Games Where Players Can Decide to Stake Physical Game Winnings in Digital Game Play ATLANTA – October 12, 2022 – Scientific Games and Groupe FDJ, the operator of France's national lottery La Franϛaise des Jeux, unveiled iDecide, a revolutionary lottery game enhancement that gives instant scratch card...
Already missing the bright summer days? Bring back the scent of a barbecue with friends by discovering Instant Grill, a summer exclusive game from La Française des Jeux launched at the end of July 2023. Part of the Illiko® instant range of scratch cards, this game has a mouth-watering design that exemplifies seasonal animations, leaving...
Ready for a change?
Contact us to envision the future together with our experts advisors