Back
Gold Mine: a prime example of how to breathe new life into traditional gameplays

With its simple symbol matching logic, Gold Mine is a popular choice among French lottery players. But what really keeps them coming back for more is the gold rush inspired theme that transports them to a unique world of play and the various gamification tactics. Let's discover what these are below.
The game offers players the chance to win if they find 5 similar symbols next to each other vertically, horizontally or diagonally. Chariots, lanterns, gemstones,… the many symbols used throughout the game contribute to the creation of a distinct universe.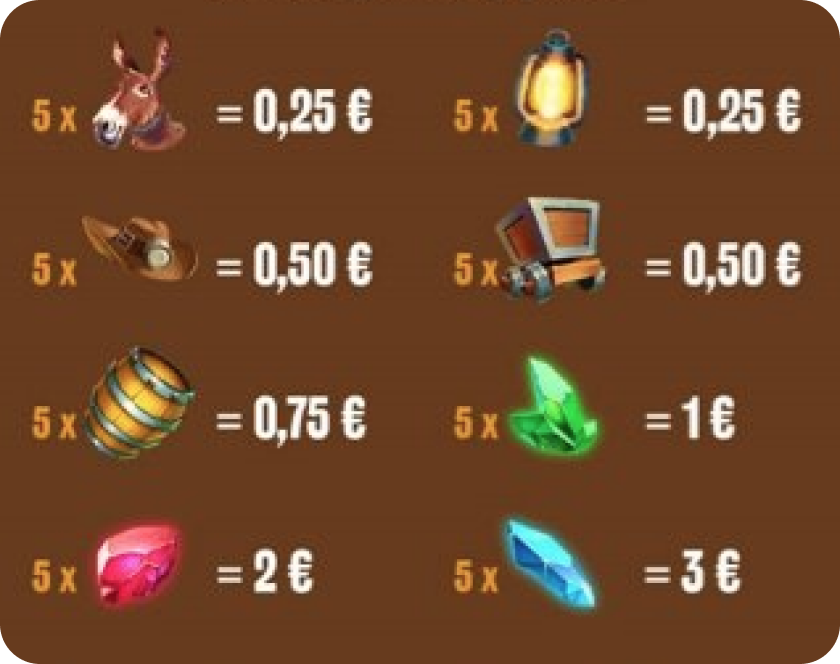 Players begin the game immersed in a mine tunnel and must press the dynamite detonator to make the first symbols appear on the grid. If no matching symbols are found, players have to blast loose new rocks to rearrange the grid.

To add a layer of complexity to this straightforward gameplay, other gamification elements are used:
– Dynamite sticks and faucets: these remove some symbols from the grid and make room for new ones, paying a tribute to the infamous Tetris game.
– Sacks of gold: if players find three sacks during the game, they will be granted access to the bonus stage at the end to try and multiply their winnings.
– Extra lives (+1, +2): additional attempts at blasting rocks can appear on grids and are automatically added to the player's gauge.

Players can choose to progress through the game step by step or use the 'Auto' mode to uncover symbols one after another.
Finally, players who qualify for the bonus stage must find the "Gold Digger" symbol along with some gold, bronze or silver nuggets to win the associated prizes.

In short, Gold Mine currently distributed by La Française des Jeux, is a prime example of how to upgrade simple gameplays without fully reinventing the wheel and providing players with superior gaming experiences.
Need support to innovate on existing instant games? Contact us
Read more news
Global Lottery Industry Leaders Partner on Innovative iDecide Games Where Players Can Decide to Stake Physical Game Winnings in Digital Game Play ATLANTA – October 12, 2022 – Scientific Games and Groupe FDJ, the operator of France's national lottery La Franϛaise des Jeux, unveiled iDecide, a revolutionary lottery game enhancement that gives instant scratch card...
Already missing the bright summer days? Bring back the scent of a barbecue with friends by discovering Instant Grill, a summer exclusive game from La Française des Jeux launched at the end of July 2023. Part of the Illiko® instant range of scratch cards, this game has a mouth-watering design that exemplifies seasonal animations, leaving...
Ready for a change?
Contact us to envision the future together with our experts advisors