Back
Meet the GDK: our open and collaborative game development platform

FDJ Gaming Solutions is reinventing collaboration in the digital lottery era with its Game Development Kit (GDK). Developed in-house by a team of engineers, the GDK is a plug & play innovative game development platform that supports co-creation between studios and partner lotteries.
A Ready to Code solution with various levels of support
All entities connected to our Game Development platform benefit from:
● Acceleration of time-to-market and high productivity gains for developers
The GDK is a plug & play game development platform easy to adopt thanks to its open source library ("kit") with a unique coding language and its many features such as an integrated graphical editor, local testing possibilities, an offline mode, etc.
● Utmost flexibility for developing teams
GDK Partners can enjoy complete autonomy in the development of their games, keeping full control of the drivers (load, ticket, reveal, …), or they can benefit from coaching by our technical teams and the Interactive Factory community. They can also decide to be fully supported if they wish for our teams to develop games on their behalf.
● Facilitated management of games' financial aspects and integrity
The GDK spares lotteries from substantial & recurring investments and provides a safe industrialized framework to develop games used by FDJ for over 10 years and by other major lotteries such as Danske Spil, Norsk Tipping, Svenska Spel. This framework complies with the highest integrity standards on the market. By isolating the game logic from the workflow, it facilitates translations, currencies, stake, and prize table modifications.
6 game engines to imagine all kinds of gameplays
To support the collaborative invention of new games, the GDK and the Interactive Factory allow for many kinds of gameplays to be conceived. The latter are enabled by a wide array of game engines. Studios and lotteries can leverage the following ones:
● The ITG (Instant Tickets Gaming) engine handles predetermined games based on ticket pools: digitized replica of scratch cards and iconic eInstant games with a superior level of refinement allowed by the animation possibilities of the web. This engine also powers matrix-based rapid gameplays (slot).
● The Multi-Step engine is based on probabilistic draws and a state machine. It allows studios to conceive complex tactical games in which players are highly involved by being asked to make a series of choices (stop or again, different paths, numbers, …) which will influence their winnings.
● The Gamification engine tracks players' actions between several game sessions. It can be used to grant players access to some gaming experiences only once they have achieved a certain score or level e.g. collecting rewards amongst several games. This boosts players' retention.
● The Multi-player engine handles mechanics with several players involved which can play together or against each other. It also manages gaming rooms.
● The Jackpot engine manages rolling jackpots common to several instant games. This feature of the Interactive Factory is used to boost the winnings offered and retain players.
● Last but not least, the Interactive Factory supports iDecide games, which consist in adding online extensions to existing scratch tickets to prolong players' experiences. This helps convert traditional POS users to digital usages.

In short, the ecosystem made up of the GDK, the Interactive Factory and the RGS+ solutions is a real springboard for any lottery or studio wishing to boost its game innovation capacity and delivery throughput in order to break new ground in the digital lottery era.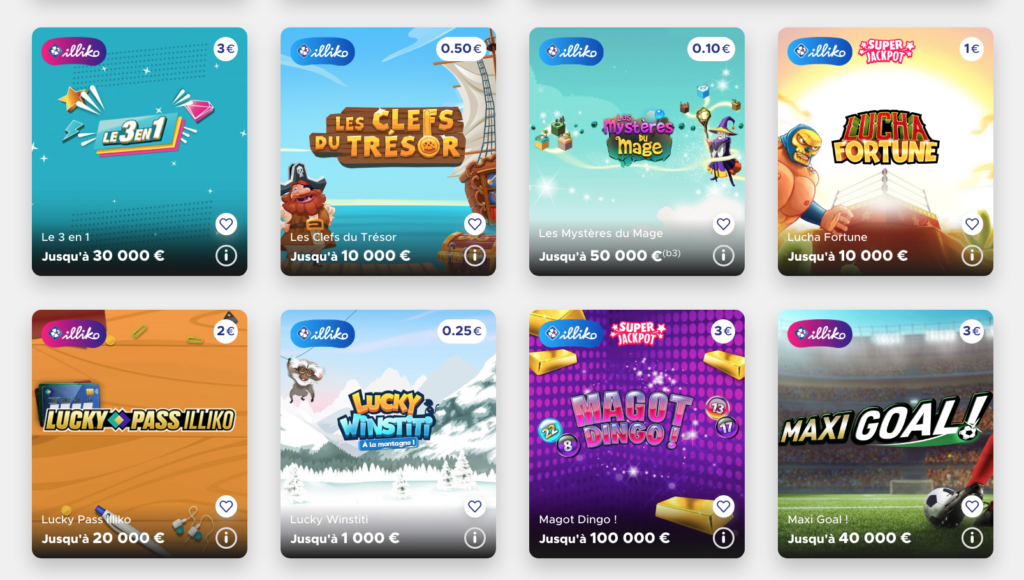 Interested in joining our network of lotteries & studios?
Contact us
#innovationnetwork #openinnovation #lotterynews #onlinelottery #lottery2022
Read more news
Global Lottery Industry Leaders Partner on Innovative iDecide Games Where Players Can Decide to Stake Physical Game Winnings in Digital Game Play ATLANTA – October 12, 2022 – Scientific Games and Groupe FDJ, the operator of France's national lottery La Franϛaise des Jeux, unveiled iDecide, a revolutionary lottery game enhancement that gives instant scratch card...
Creating disruption in the online gaming world does not always require inventing novel gameplays and features to enhance players' experiences. Adding a modern twist to a classic game like Bingo can be an equally effective way to innovate and attract players. In fact, using existing game concepts can guarantee high engagement upon release since players...
Ready for a change?
Contact us to envision the future together with our experts advisors