Back
Unleash the champion within thanks to Mon Ticket pour Paris 2024

A unique chance to take part in the 2024 Paris Olympic Games
On July 3rd 2023, one year before the start of the next Olympic Games, the FDJ Group is granting players the chance to join this unforgettable sporting event thanks to a special game called My ticket for Paris 2024. The peculiarity of this new Illiko® release is in fact the experiential prize it offers to players: two tickets to attend the Olympic Games, including the finals of the women's and men's 4x100m relay, women's 400m, men's triple jump, women's 10,000m or men's 400m hurdles. Accommodation, meals and transfers in the French capital will also be provided by La Française des Jeux.
A virtual dive into the world of Olympic Games

This easy-to-play e-instant game consist in two games that combine scratch card mechanics with an Olympic Games theme. In the first game, players must click on the trackfield to reveal symbols. If three identical symbols are found, players win the stated prize.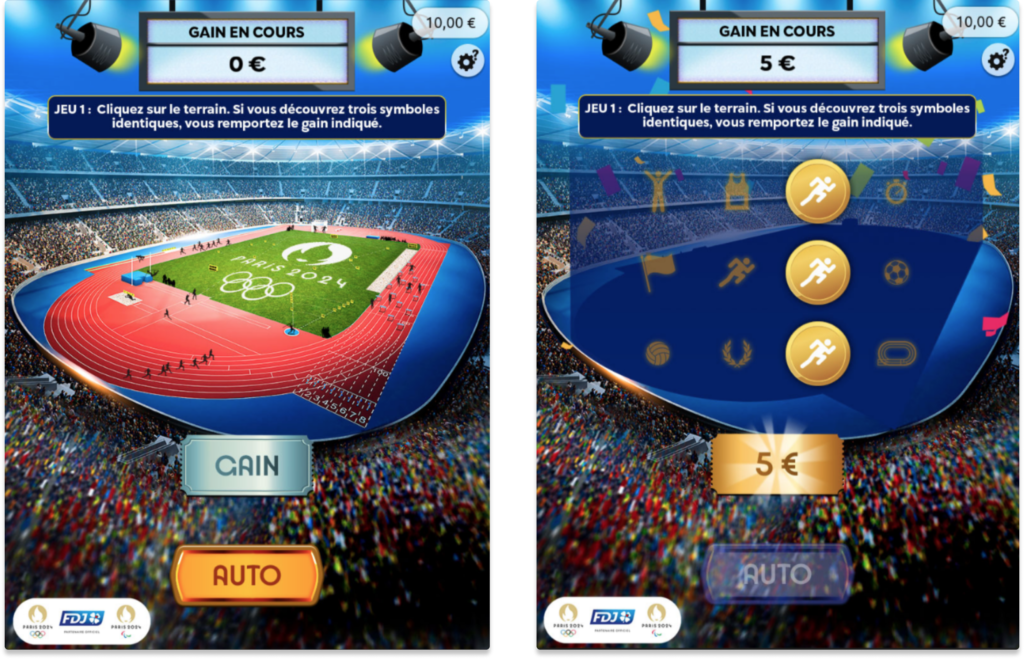 In the second game, players have to click on tickets to reveal the amount they have. If the same amount is found twice, they win the latter. Bonus: if two ticket symbols are found in the second game, players win an entry to the Paris Olympics!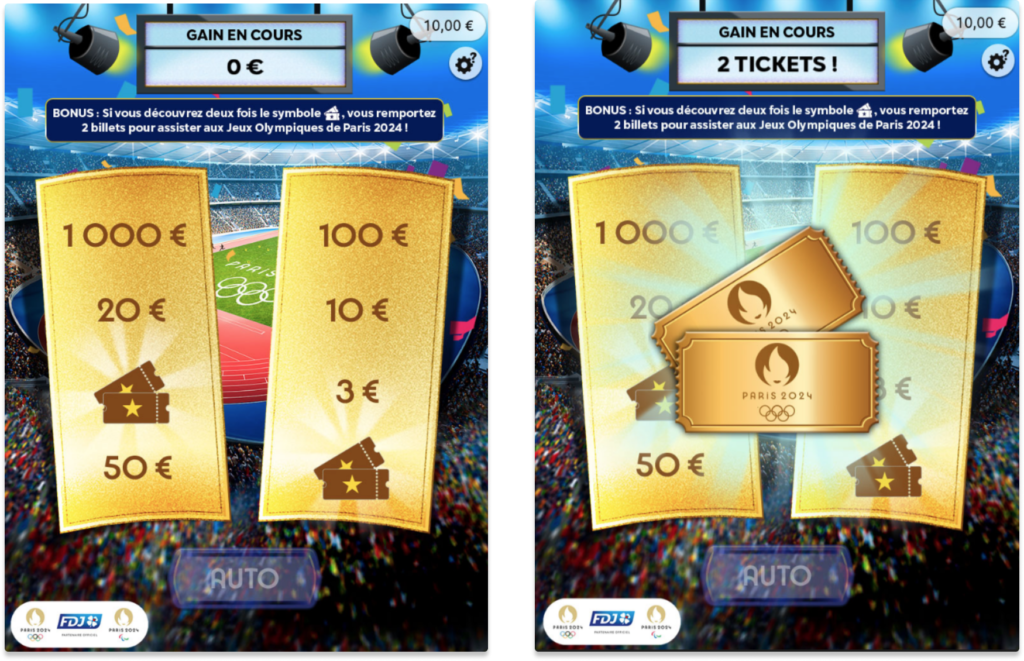 A scratch card also sold at point of sales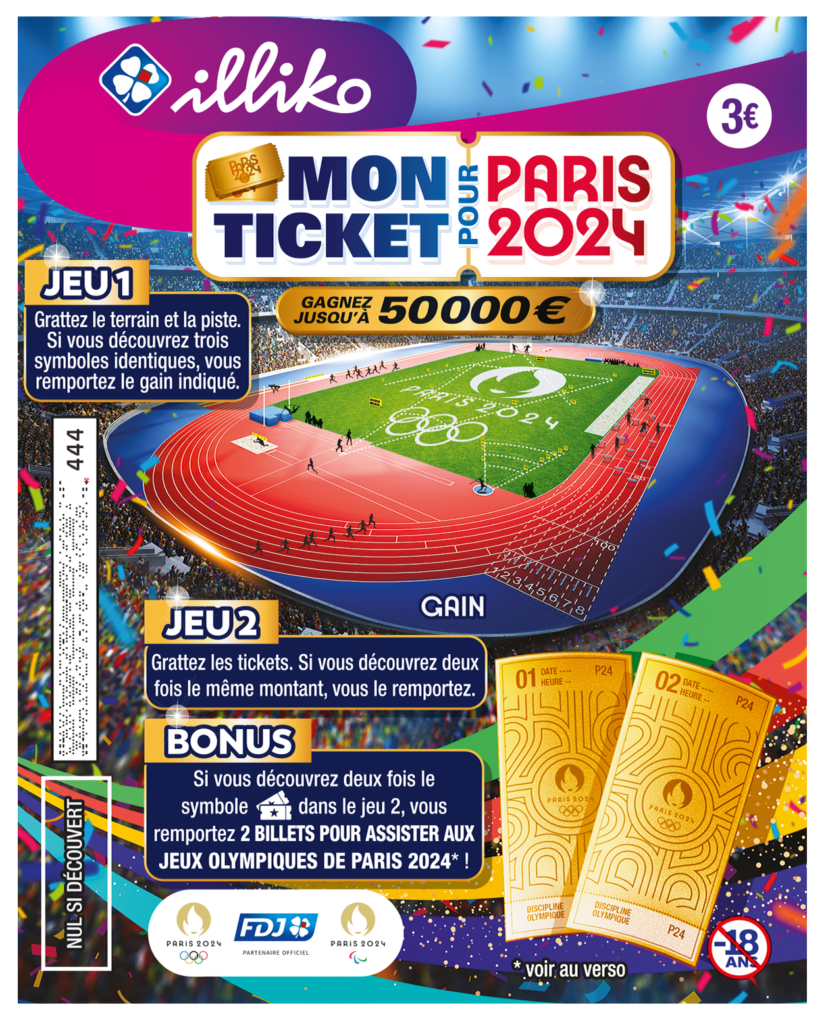 As an Official Partner of the 2024 Paris Olympic Games, this game from La Française des Jeux is a great example of how a national lottery can leverage exceptional events to create localized games that will engage players. So lace up your virtual shoes, and may the luckiest win!
Read more news
Global Lottery Industry Leaders Partner on Innovative iDecide Games Where Players Can Decide to Stake Physical Game Winnings in Digital Game Play ATLANTA – October 12, 2022 – Scientific Games and Groupe FDJ, the operator of France's national lottery La Franϛaise des Jeux, unveiled iDecide, a revolutionary lottery game enhancement that gives instant scratch card...
Already missing the bright summer days? Bring back the scent of a barbecue with friends by discovering Instant Grill, a summer exclusive game from La Française des Jeux launched at the end of July 2023. Part of the Illiko® instant range of scratch cards, this game has a mouth-watering design that exemplifies seasonal animations, leaving...
Ready for a change?
Contact us to envision the future together with our experts advisors